April 28, 2022
Updated May 20, 2023
Physical Therapy Myths that Undermine Healing
by Whitney Fitzpatrick, PT, DPT, CIDN, ITPT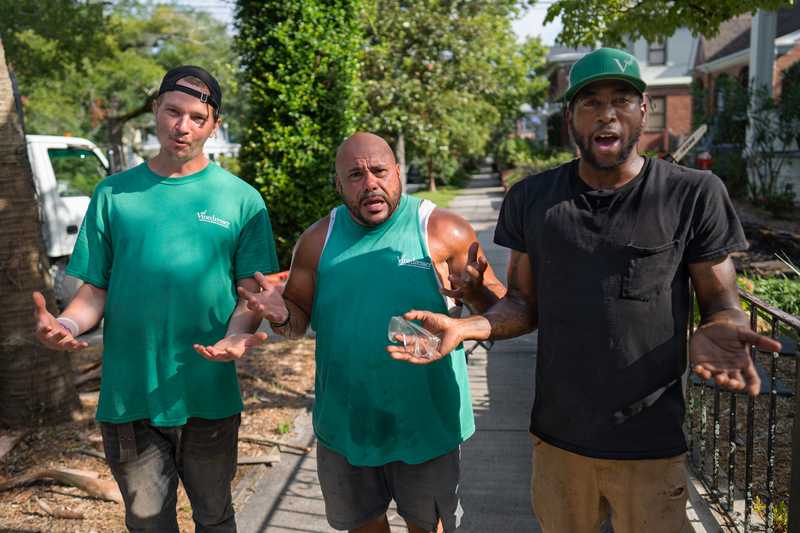 About the Author
Whitney Fitzpatrick is a Doctor of Physical Therapy that specializes in orthopedics, concussions, and pelvic health. She received her Doctorate of Physical Therapy from the University of Colorado Anschutz Medical Campus in 2016. Since then she has focused treatments on areas of pelvic health, aquatic therapy, concussion rehabilitation, emergency response for athletes, dry needling, and telehealth to serve more people, more readily.
Introduction
As a Doctor of Physical Therapy, a common question I am asked is: "How do you describe Physical Therapy?" or "What is it you do as a Physical Therapist?"
Well, I describe what I do in this way: As a Physical Therapist, I have the knowledge to help people with their physical function, but I also have the privilege of teaching clients why they hurt and what they can do about it.
Physical therapists can ask the right questions to understand how pain is affecting your life and how recovery will help you return to quality living. Keep reading to learn how physical therapy can improve your life for the better.
Table of Contents
What is Physical Therapy (PT)?
The American Physical Therapy Association (APTA)'s vision statement is: Transforming society by optimizing movement and improving the human experience.1 Physical therapists have the training and expertise to listen to you, figure out what makes you tick at the deepest level, and empower you to excel in the life you were born to live. We work with you to understand why you came to therapy in the first place, why you want to get better, and what you are missing from life due to pain or injury.
Doctors of Why
As physical therapists, understanding your "why" can make all the difference in finally getting the care you deserve. It's amazing what can happen when you feel heard and your true reasons for recovery are revealed.
It's like telling a toddler what to do in a stern voice versus helping them explore the world on their own terms. The later leads to a fulfilling inquisitive lifestyle. And that's what we want for each patient.
How Physical Therapists Address Your Concerns
A physical therapist's training is all about movement of the body. There are many complex moving parts in the human body, which takes years of specialized education to understand. Here is just a small sample of what a PT provider knows:
How muscles and joints work together during walking, running, sports, or daily living
How much muscle movement (and joint range of motion) is needed to perform daily life tasks
Human anatomy
Biology and physiology of the human body
Psychology
How injury and disease processes affect the components of the body and appear as barriers to an independent and quality life
All of this knowledge helps determine how we can best facilitate recovery. Additionally, we can get specialized certifications to help a specific patient population. For example, I am certified in helping individuals, particularly athletes, with concussions get back to their normal lives.
Common Myths About Physical Therapy
There are a lot of misconceptions floating around about physical therapy. Some have been around since the profession was founded, while others have gained traction over time. Regardless, with the right understanding, you'll simply realize none of these are true!
Myth: Physical Therapy is only for those after surgery
We do indeed see a lot of clients following surgeries on every body part - not just knees, hips and shoulders. But this is just one small subgroup. Plus, many individuals that think they need surgery may be able to avoid it altogether with the right care. Additionally, we treat people for a variety of dysfunctions that affect their quality of life.
A few examples of what PTs can treat include:
Balance issues, such as vertigo. Treatment from physical therapists that are certified in vestibular care (a system that regulates our balance) should be the go-to option for these problems.
Athletes who want to improve their running program for marathons.
People who are aging and want to stay independent and live at home as long as they can.
People with head injuries that affect their balance systems, visual systems, cognitive systems, and/or physical movement patterns.
Women who are pregnant or just had a baby working to maintain or regain pelvic floor function and overall strength and endurance.
For a full list see the section below on Scope of PT.
Myth: All I get at Physical Therapy is massage and ultrasound
These old-school tools are too passive and don't help with long-term results. While some clients believe massage and ultrasound are all they need, these really only yield short-term results, if that. They can be a great adjunct to other treatments, especially initially when pain is usually present and affecting activity tolerance.
What's better? Find the physical therapist who understands your needs and desires and will help you learn how to move, stretch, strengthen, and conquer your goals. Being an active participant in your care is the key.
Myth: PT is only for pain-related issues and injuries
Pain is just one indication that someone may need physical therapy. As mentioned in the previous myth, there are a variety of reasons why people come to PT. Any concerns about your movement, daily function, and performance can all be addressed with the expertise of a physical therapist.
Seek PT care for injury prevention, safely getting back to your previous level of function (after injury or illness), chronic health issues that affect independence, fall prevention, and much more!
Myth: A referral is required to see a Physical Therapist
This is one of the most common myths out there. Physical therapist's are autonomous healthcare professionals and do not require a referral to see them. Many people mistakenly believe they need a referral from a doctor to see a PT provider, but this is not the case!
While rules and regulations may vary from state to state2 and with specific insurance companies, each state supports direct access to physical therapy in some capacity.
Myth: I can just "do" my own Physical Therapy
While it is possible to complete some exercises on your own, it is not recommended and will likely yield poorer results. A physical therapist can help you set up a personalized home exercise program that is specific to your lifestyle, needs, and goals. This will ensure you are working towards the right goals while avoiding any potential injuries.
DIY physical therapy leads to a lot of uncertainty, lost productivity, and potential re-injury. Instead, get the guidance you need right from the start.
Myth: I don't have time or money for PT
Understandably, with the cost of medical care and busy schedules, many people assume PT is out of their reach. However, it's probably not true! Physical therapy can be affordable and transparent right from the start, while also being completely flexible. For example, CityPT offers flat rates with no hidden fees and access to a physical therapist with no need for commuting or sitting in a waiting room via virtual physical therapy.
Taking the time to invest in your health now will most likely equate to less money spent down the road on costly interventions like surgery, medications, time off work, and beyond.
Myth: Physical Therapy equals pain and torture
This could not be further from the truth and is a very old-school "no pain, no gain" mentality. Physical therapy is about helping people move better, feel better, and live their lives to the fullest. Sessions are often tailored to meet each individual's needs and can be as gentle or challenging as necessary.
As you move your body differently, there is a chance that you will experience muscle soreness, but this is much different than experiencing pain flare-ups. PT guidance should be a wonderful experience that helps you achieve things you never thought possible!
The Truth About Physical Therapy
Physical therapy is for all ages and all walks of life with physical impairments, functional limitations and/or participation restrictions.
It's for the high school athlete with back pain that she has been pushing through and medicating.
It's for an infant who is not able to move her head in all directions.
It's for the middle-aged teacher who woke up dizzy and now can hardly put their shoes on without feeling sick.
It's for the grandmother who wants to be able to get back on the floor and play with her grandchildren.
And it's for everyone in between...
The Scope of Physical Therapy
What exactly does physical therapy care cover? For the standard scope of Physical Therapy, I turn to the APTA3. They discuss PT's scope as a culmination of professional knowledge (education), state laws (jurisdictional), and personal development via continuing education, training, and experience.
Let's now review an extensive list of all the reasons to see a PT
This list should make it crystal clear that everyone could use a PT in their life sometimes.
Arthritis and joint pain (including foot, ankle, knee, hip, pelvis, spine, hand, wrist, elbow, shoulder, and jaw)
Balance issues (such as dizziness and vertigo), and fall risk reduction
Head injuries and concussions
Athletic injuries and injury prevention
Athletic performance optimization
Faulty movement patterns (such as limping or slouching)
Nerve injuries (such as carpal tunnel syndrome, sciatica, and radiculopathy)
Pain disorders such as fibromyalgia, chronic pain, and headaches/migraines
Muscles strains or tears (such as a hamstring strain or rotator cuff tear)
Joint sprains and other ligamentous injuries (common in the knee, such as ACL)
Pelvic health concerns (such as urinary incontinence, menstrual cramps, and pelvic pain)
Lymphedema and other causes of swelling
Overuse injuries causing local tissue inflammation (golfer's elbow, tennis elbow, tendonitis, bursitis, plantar fasciitis, etc.)
Decreased independence with daily activities
Lowered tolerance for activity following illness or hospitalization
Avoiding certain activities or movements due to pain
Generalized fatigue, brain fog, and poor sleep patterns due to pain or dysfunction
Any reason that causes you to feel like you aren't living life to the fullest due to lack of participation in life!
6 Big Reasons CityPT Delivers Quality Physical Therapy Beyond the Diagnosis
There are so many reason's that CityPT can deliver excellent care, while busting through all of the myths we just discussed. Our top 6 favorite include:
Reason #1: CityPT physical therapists will spend dedicated time listening to your story, understanding your "whys" for seeking help, and supporting your accomplishment of your goals.
Reason #2: We assess your physical abilities, identify the root cause of your pain and injury through inquisitive questions, objective assessments, and observations of your movement. This leads to a sustainable recovery rather than a band aid approach to care.
Reason #3: We will develop a plan to help you achieve your goals that is individualized for you. CityPT therapists do not use a cookie cutter approach to physical therapy, and we will never treat you like just another number in the clinic.
Reason #4: You can track your progress and you will always be the central focus of your physical therapy session. By the end of your first session, you will better understand your injury or pain and have the tools to conquer your goals. Feeling empowered to recover is key.
Reason #5: You will receive quality, individualized care. Our focus is on you: listening to you, understanding about your aches and pains, developing your goals, monitoring your progress, and empowering you with knowledge and experience to keep yourself healthy and living the life you desire.
Reason #6: All of these benefits can most often be achieved from the comfort of your own living room. This means no delays in treatment, time constraints, or commutes. Just the care and results you deserve as soon as possible.
Join the City Pulse for Exclusive Updates!
Gain access to expert tips, guides, and resources to enhance your health.
Book Your Appointment with a Doctor of Why
If you're ready to work with a physical therapist that can help you figure out all the "whys" to your pain, injury, or dysfunction, book an appointment with CityPT. Read about us and our specialties in our profiles. Choose a therapist that's right for you. As a reminder, I am most passionate about concussions, orthopedics, and women's health. We look forward to helping you feel your best!
Before you go, please read our disclaimer. This blog is intended for informational purposes only. We are not providing legal or medical advice and this blog does not create a provider-patient relationship. Do not rely on our blog (or any blog) for medical information. Always seek the help of a qualified medical professional who has assessed you and understands your condition.
References
About the Author
Whitney Fitzpatrick is a Doctor of Physical Therapy that specializes in orthopedics, concussions, and pelvic health. She received her Doctorate of Physical Therapy from the University of Colorado Anschutz Medical Campus in 2016. Since then she has focused treatments on areas of pelvic health, aquatic therapy, concussion rehabilitation, emergency response for athletes, dry needling, and telehealth to serve more people, more readily.